4/515, Corporal
CYRIL ROYSTON GUYTON BASSETT
N.Z. Divisional Signals, N.Z.E.F.
Chunuk Bair Ridge, Gallipoli - 7 August, 1915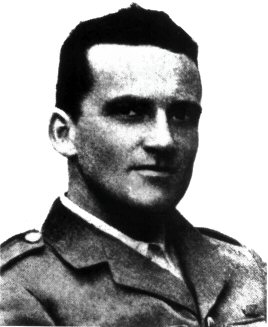 Corporal Bassett was born at Mt Eden, Auckland, New Zealand, on 3 January 1892, and was 23 years old when the action for which he was awarded The Victoria Cross took place.
The citation from the London Gazette dated 15 October 1915 reads:
"For most conspicuous bravery and devotion to duty, on the Chunuk Bair ridge in the Gallipoli Peninsula on 7th August 1915.
After the New Zealand Infantry Brigade had attacked and established itself on the ridge, Corporal Bassett, in full daylight and under a continuous and heavy fire, succeeded in laying a telephone line from the old position to the new one on Chunuk Bair. He has subsequently been brought to notice for further excellent and most gallant work connected with the repair of telephone lines by day and night under heavy fire."
Bassett was the first New Zealander to be awarded the V.C. in World War I. He later achieved the rank of Lieutenant Colonel.
He died at Devonport, Auckland, New Zealand, on 9 January 1983, and was cremated at the North Shore Crematorium, Albany, New Zealand.
His Victoria Cross is held at the Auckland War Memorial Museum, Auckland, New Zealand.
The medals awarded to Corporal Bassett are:
The Coronation Medal 1937
The Coronation Medal 1953
The Silver Jubilee Medal 1977


Cyril Bassett's Medals