10/2950, Sergeant
JOHN GILDROY GRANT
1st Battalion, Wellington Infantry Regiment, N.Z.E.F.
Near Bancourt, France - 1 September, 1918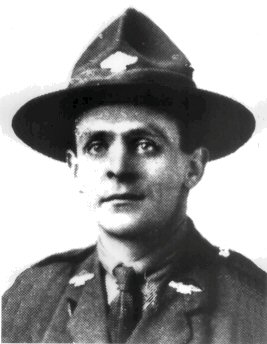 Sergeant Grant was born at Hawera, New Zealand, on 26 August 1889, and was 28 years old when the action for which he was awarded The Victoria Cross took place.
The citation from the London Gazette dated 26 November 1918 reads:
"For most conspicuous bravery and devotion to duty near Bancourt on 1st September, 1918, when Serjeant in command of a platoon forming part of the leading waves of the battalion attacking the high ground to the east of Bancourt. On reaching the crest, it was found that a line of five enemy machine-gun posts offered a serious obstacle to further advance. Under point-blank fire, however, the company advanced against these posts. When about twenty yards from the posts, Sjt. Grant, closely followed by a comrade, rushed forward ahead of his platoon, and with great dash and bravery entered the centre post, demoralising the garrison and enabling the men of his platoon to mop up the position.
In the same manner he then rushed the post on the left and the remaining posts were quickly occupied and cleared by his company.
Throughout the whole operation on this and the two previous days Sjt. Grant displayed coolness, determination, and valour of the highest order, and set a splendid example to all."
He later achieved the rank of Lieutenant. He died at Auckland, New Zealand, on 25 November 1970, and is buried at the Waikumete Cemetery, Auckland, New Zealand
His Victoria Cross is held on loan on a two year rotation between the Taranaki Museum, New Plymouth, New Zealand, and the Queen Elizabeth II Army Memorial Museum, Waiouru, New Zealand.
The medals awarded to Sergeant Grant are:
The Coronation Medal 1937
The Coronation Medal 1953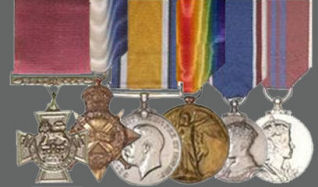 John Grant's Medals